Your wedding at Casa San Carlo
A wedding in Italy - who would not dream of it? To say 'I do' on a beautiful sunny day in a beautiful environment ... Overlooking the hills of Umbria and Tuscany while holding a glass of Prosecco: it doesn't get much more romantic than that!
Casa San Carlo offers you the ideal location to celebrate your intimate wedding day. The villa can welcome up to 30 sleeping guests, so many of your weekend guests will be able to stay under one and the same roof. Extra guests can be accomodated in the close vicinity of the house, in one of the other houses that we also rent out to guests. We have accomodated weddings up to 100 guests in the past.
We will be your wedding planners from A to Z
The complete organisation of your Wedding Weekend will be in our hands: the ceremony itself – whether you want to be married under Italian law or hold a private unoffical ceremony – the catering, the transportation of your guests, the wedding cake, the flowers, the hairdresser for the bride, the decorations, live music or DJ… everything you migh wish for we can arrange for! We have organised weddings at Casa San Carlo for 11 years, and have surrounded ourselves with an experienced team of specialists. Together with them, we have planned and organised all weddings with great pleasure and succes. It goes without saying that with each wedding we always followed the wishes of the wedding couples and stayed well within their wedding budget.
Your special day in Umbria
A unique and intimate wedding
The beautiful views, the idyllic cobbled streets and alleys in the old city centre of Monteleone d'Orvieto and of course the green slopes and hills around Casa San Carlo: they are the perfect setting for all of your wedding pictures! Your wedding day at Casa San Carlo will be a day to remember.
Would it also be your dream come true to have a small and intimate open air wedding, on the beautiful little Panorama Piazza in the mideaval town of Monteleone d'Orvieto? Or would you prefer a personal ceremony in Casa San Carlo's garden, after which you can toast your guests with a glass of prosecco under the olive trees?
Sit back and realx: enjoy a lovely threecourse meal on our terrace with the beautiful sunset in the background. Or get your private dance party started and rock the night away! We will take care of it all, all you have to do is be the blushing wedding couple!
Your special day!
Over the past 12 years we have had the honour of being asked to plan the wedding weekend of numerous (international) wedding couples. We thoroughly enjoy helping them to make all of their wishes come true and create their special day in Italy!
Would you like to receive an estimate for your wedding party at Casa San Carlo? Please fill in the form below and we will get back to you personally.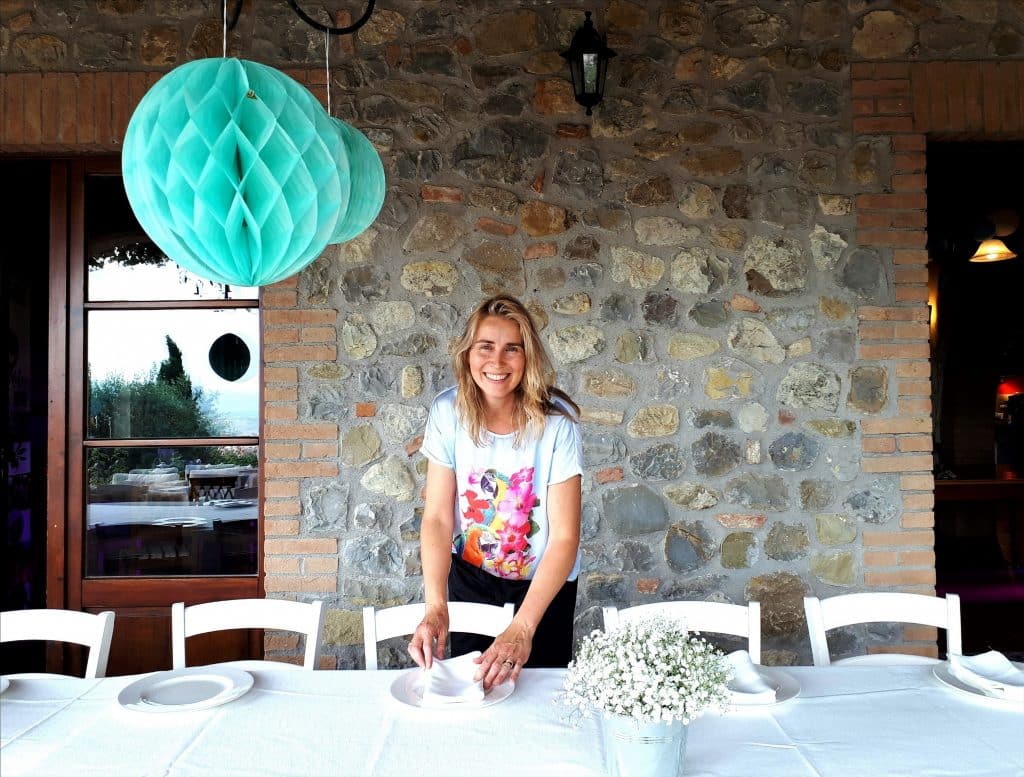 If you would like to receive an estimate for your wedding party at Casa San Carlo, please feel free to email us: info@casasancarlo.com.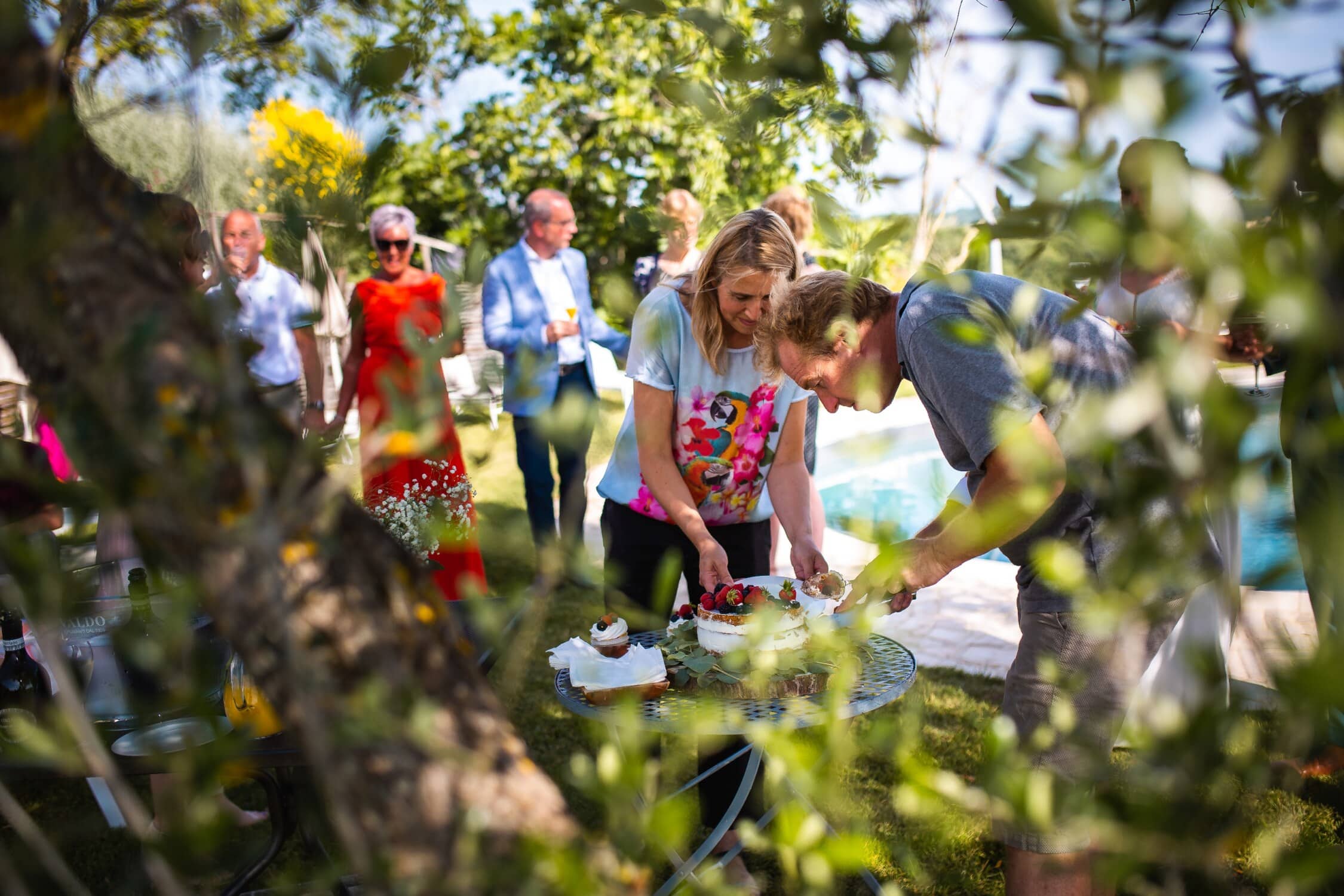 Yes, I do!
Do you have wedding plans and would you like to receive a quote for your unique wedding in Casa San Carlo? Please fill in the Contact form and Klaartje will contact you as soon as possible!