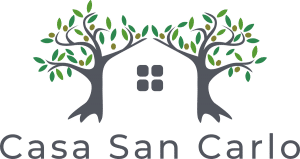 Apartment 'Monteleone' (max. 4 people))
1 bedroom
1 double bed
1 sofabed for 2 people
45m2 surface
Description:
Next to apartment Bolsena on the second floor you will find the cosy and apartment Monteleone, with a view of the beautiful little village it was named after. Sitting at the kitchen table you can hear the churchbells ring.
Apartment Monteleone consists of 1 double bedroom and it has a sofabed for 2 people in its living area. On the ceiling a large fan is installed to make sure all guests are comfortable also in summer. On the bedroom wall there is also a large ventilator for extra fresh air.
All guests who like to stay in Monteleone apartment are welcome to use the large terrace downstairs if they want to enjoy their breakfast or lunch outside! And near the terrace you will find of course our loyalty bar, for those who like to taste a good glass of wine from our wine list!
Celebrating a holiday in Umbria? Enjoy and relax by the pool with a phenomenal view of Umbria and Tuscany?
 A presto a Casa San Carlo!